The content is available in English only
INNOTIER's Juliana Lam: Finding the Sweet Spot in Business
As the world is set to move on from Covid-19, are masks here to stay? It's a yes from INNOTIER founder Juliana Lam, who believes the mentality to protect one's health is here to stay.
Juliana comes from a glove manufacturing family. When she was younger, she worked a merchandiser job at the family outfit before moving over to marketing at a business partner's American office. When the family business shut down, she dabbled in a few business ventures before deciding to set up her own manufacturing business in 2016. In 2020, at the height of Covid-19, the company diversified into the facial coverings business.
Why did you decide to set up Innotier?
Manufacturing remains the industry I'm most familiar with. At the same time, some of my former clients contacted me, saying that they'd order from me if I decided to set up my glove manufacturing business again. I decided to start from scratch, opening my Hong Kong office, setting up my first factory in mainland China in 2016.
You automated part of the manufacturing process. What benefits did that bring?
Factory workers are paid an hourly wage, so disputes often happen between employees and employers around the amount of work they have done. We automated part of the manufacturing process so we could better measure the amount of work an employee has done. Our employees really appreciate this clarity and transparency. In fact, it has allowed us to retain employees.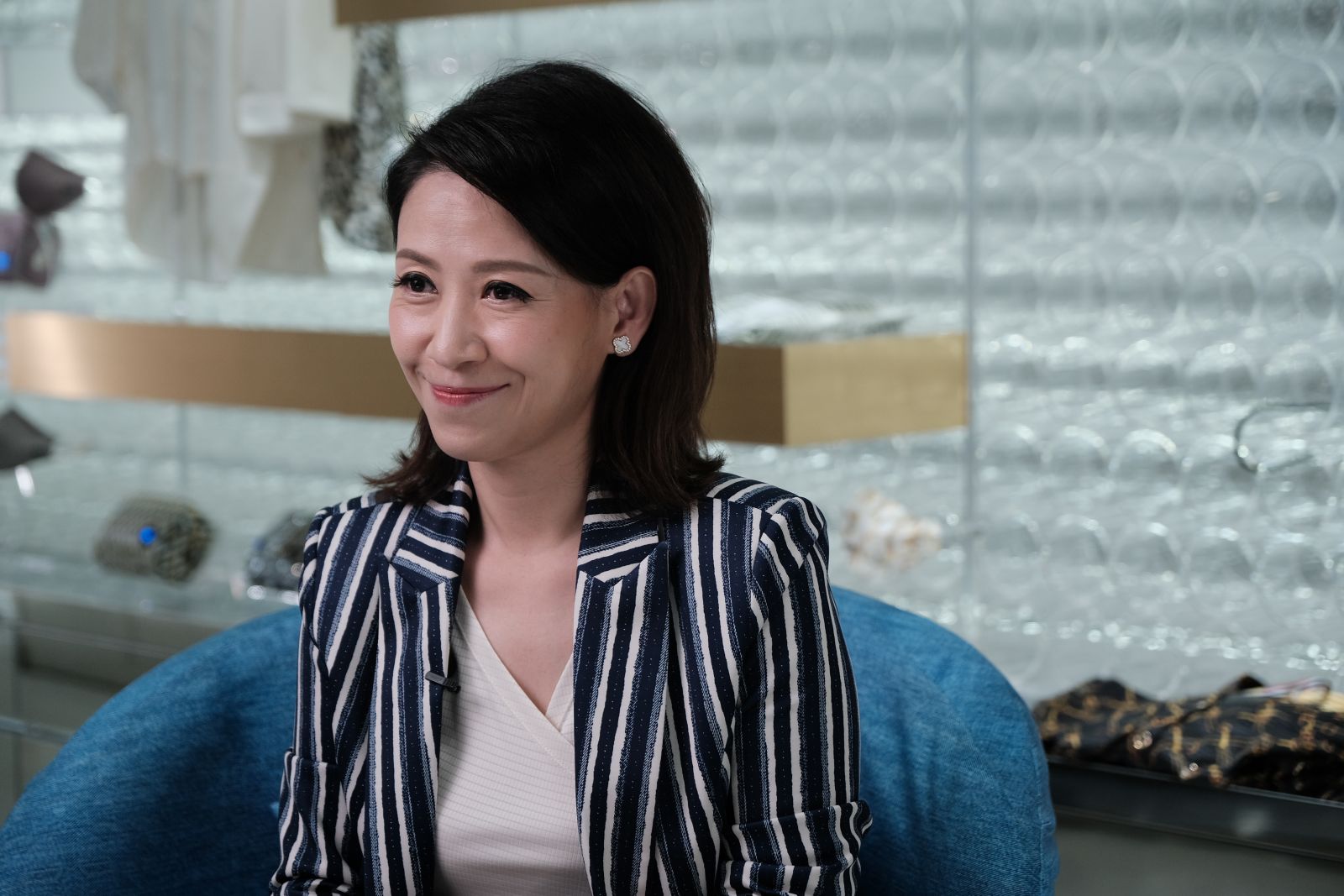 Could you tell us about your sustainable masks business?
It was born out of Covid-19, when we saw a rise in demand for facial coverings. I flew in a R&D team from the UK, and integrated it with our existing manufacturing capabilities to create INnOTIER. We have control over the entire supply chain. We have already registered four patents in the last two years. Our masks are anchored in 3 pillars: hygiene, sustainability, and fashion and lifestyle. A lot of facial covering masks only have two out of the three qualities, so I believe INNOTIER is bringing something new to the market.
Why did you decide to set up a R&D team in the UK?
In the west, they are quite customer-centric, so they are always thinking: will my products fit within the day to day of the customer? For example, why are our gloves fitted with conductive fingertips? Because we realise skiers also need to pick up the phone. I want to incorporate this way of thinking into our business.
What has been your greatest success?
When we get buy-in from our partners or our customers. Some of these customers include scientists from the United Nations. A proud moment will be our partnership with Disney. Disney has one of the world's strictest compliance rules, so it was definitely a proud moment.
What has been your biggest challenge?
I'd say education. 'Convenience' is truly our biggest enemy. Our masks are proven to be effective at killing the coronavirus, but a lot of people would rather buy disposable masks than a cloth mask they could wash and reuse again and again. Another challenge is: how do we get customers to return? We invest a lot in R&D. Ultimately I want the business to achieve break-even point in the long run.
How do you define success? What is your next milestone?
My hope is that 1% of Hongkongers will use reusable masks. In fact we held a mask design competition, and I was quite happy with the turnout. Hongkongers are a resilient and hard-working bunch, but how would we be able to reap the result of all that hardwork if we don't have good health? And does good health necessarily come at the expense of our planet?
I also want to expand the business beyond Hong Kong, including in mainland China. Covid-19 might be over but I think that mindset to 'protect our health' will persist. For example, could our tech be used in our clothes, to add an additional layer of protection?
As a successful female entrepreneur, you are a role model to many. Do you have any words of encouragement for aspiring female founders?
Perhaps female founders are more detail-minded, so they could more easily identify business and customer pain points. The important thing is to have the courage to take the first step once you've identified a business opportunity.
Do you talk about your business with your son?
Yes, but not deliberately. It's not that I don't want him to inherit my business; I just don't want it to affect our relationship. It's more important he finds something he's passionate about.